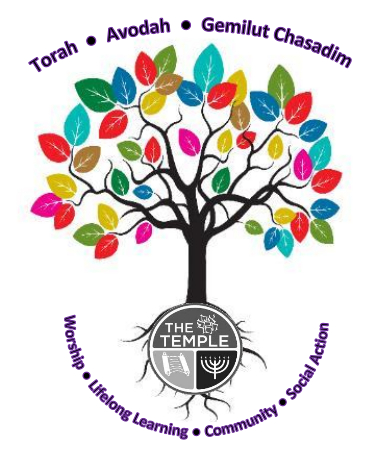 Madrichim Workshops via Zoom
Wednesday, July 15th at 7:00 PM

New Madrichim Workshop

Monday, July 20th at 7:00 PM

Madrichim Workshop

Monday, July 27th at 7:00 PM

Madrichim Workshop

Learn about in-person and distance learning scenarios
Learn what safety features will be put in place for students, faculty and staff
Learn about innovative ways we plan to reach our curricular goals
SCHEDULES
Nosh & Schmooze
Sundays from 9am-9:30am
3 year olds-7th grade
Sundays from 9:30 am-noon
Pizza Lunch
Sundays beginning at 11:30am
4th-6th grade Hebrew
Sundays from noon-1pm
8th-10th grade (Learning)
Sundays from 11:30am-1pm
8th-12th grade (Madrichim-Teen Mentors)
Sundays from 9:15am-noon
On most Sundays, parents can enjoy Yoga classes, Lifelong Learning opportunities, and Brotherhood and Sisterhood events. Please join us!
Pre-Kindergarten & Kindergarten (beginning at 3)
Students will have lessons with faculty and madrichim that introduce our youngest students to Judaism via connections with heart and self, home and family, and synagogue and community. They will celebrate holidays, festivals, and Shabbat. They will sing and chant Hebrew songs, prayers, and blessings. Students will understand Hebrew is a different language.
We are bringing all the things we love about camp to Sunday mornings! Students will have warm and caring madrichim (teen leaders) to play games, do community building activities, and facilitate reflections on the experiences and learning they encounter as they move through "limmud (learning)" specialties including Hebrew language through movement and games, creative arts, Israel and interactive Torah stories.
Students choose from one of two electives focusing on holidays, festivals, and Shabbat:
Students choose from one of three electives focusing on Torah, Jewish texts, Midrash, and Pikrei Avot:
All In!

The Prism Project-Social Action

Design a Siddur
Hot Topics: Debate and Discussion of relevant Jewish Issues-the 8th, 9th, and 10th grade students will spend the year focusing on Jewish hot topics including Israel, Pluralism, Politics, Social Action initiatives, and the BDS movement. Each week, students will be given various Jewish texts describing Jewish values and ethical behavior, and students will reflect their understanding of these ideas in debates or socratic seminars. The first weeks of this class will be used to teach students how to debate.
Teacher Assistants (grades 8-12) are essential members of our team who serve in a variety of capacities in TIR-in the classroom, in specialties and as office workers.
Family Involvement
We are always looking for people willing to serve as Room Parents, serve on our Education Committee or substitute when teachers are absent. Dedicated members support and guide the professional staff, help plan and implement programming and serve as advocates for Temple activities. If you are willing to help out for a day or throughout the year, please email Sherry Zetlan.
Family engagement opportunities happen throughout the year both in the building and offsite. Whether it is Tashlich at Itchetucknee, Tailgate Shabbat during FL/GA weekend, or Shababt Shireinu, please plan to join us. All are welcome.