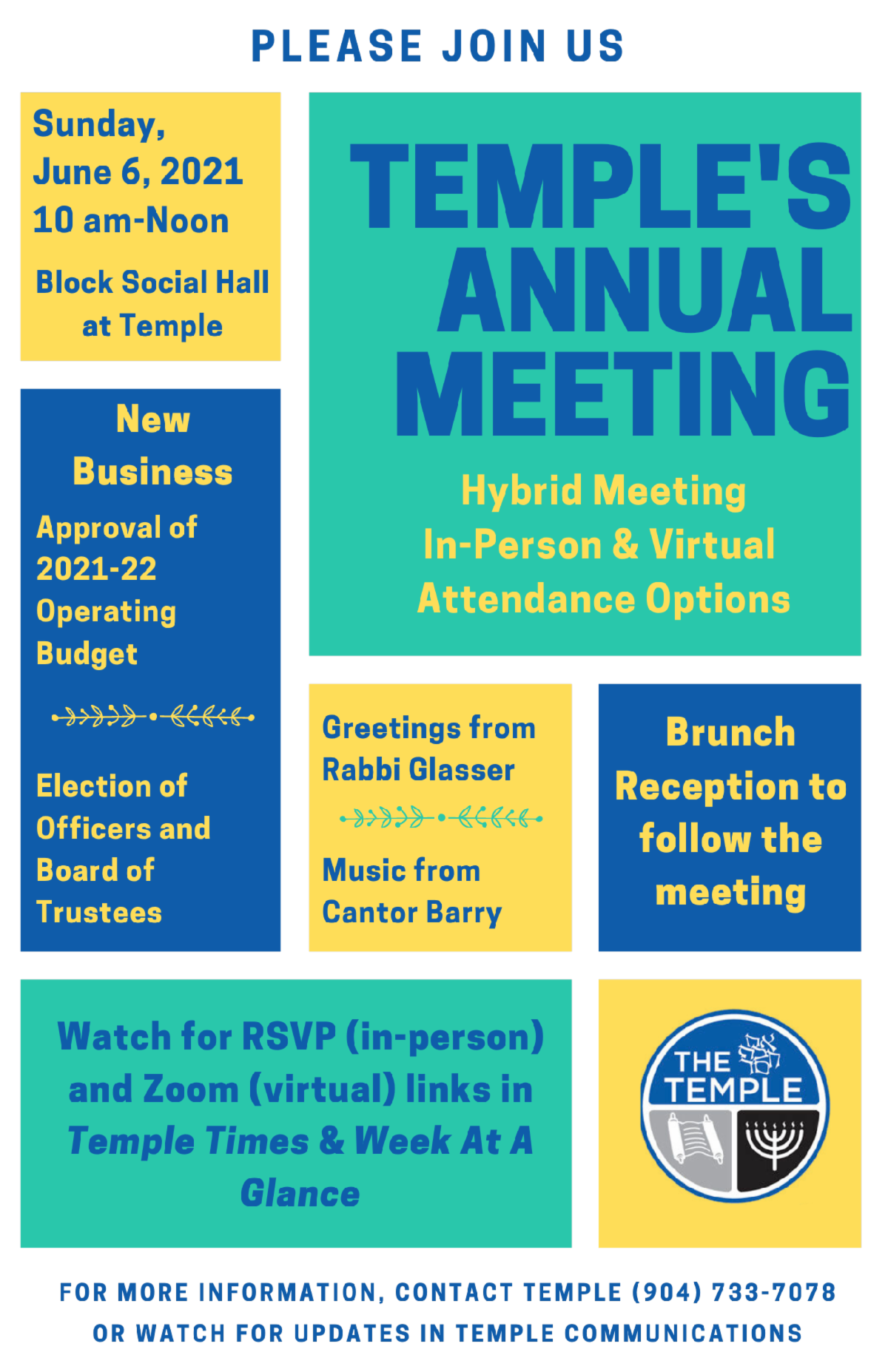 Discover the Joy of Judaism!
We invite you to join our historic congregation. Make memories with us. Whether you are hearing the sacred readings and ancient melodies for the first time, or you know it all by heart, you are welcome. Find personal solace as we recite Kaddish as a community. Celebrate with newlyweds as they break a glass under the chuppah. Lend helping hands to neighbors in need. Smile as you hear the sweet voices of our youngest congregants during Consecration. Share the sense of accomplishment as young teens become B'nai Mitzvah.
Everyone is welcome in our Temple family, the young and the young-at-heart; the single and the partnered; the Jew by birth and the Jew-by-choice; the able-bodied and the challenged. No matter where you have been or where you are going, rediscover the joy that is Judaism here at Congregation Ahavath Chesed!
Please… Think of Temple
We celebrate and remember, the simchas (joys) and sad times of our lives and those of our relatives, friends and neighbors.  Our tradition reminds us to say a prayer and make a contribution honoring these occasions.  Please remember Temple at such times.  You'll honor the moment/family member/event through the mitzvah of tzedakah and help support the mission of Congregation Ahavath Chesed.