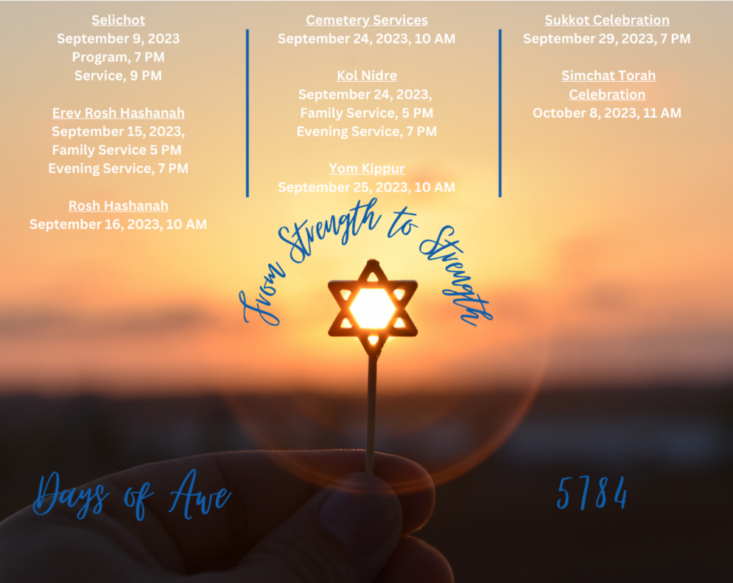 We are very excited for the Days of Awe 5784! All members will receive digital tickets this year (unless you have opted for mail). Please click below to purchase guest tickets and make donations to help ensure that our Days of Awe are as beautiful as ever. Donation options include sponsorship of Selichot desserts, sound support for all services, security costs, and more. Thank you in advance for your consideration.
Due date has now passed. Thank you for your submissions.
The Yearbook is becoming a new publication called "Kehilah"- Community! It will contain messages for the New Year, holiday and program calendars, and information about Temple events, Auxiliary groups, and more! If you'd like to share a new year's greeting with the community, please use the link below to submit it by September 1. Our business partners will move to digital advertising for increased exposure; if you'd like to purchase an annual ad, please contact Zach Dunn for more information.
As is the case every year, we will honor our loved ones during Yizkor services on Yom Kippur. We would be honored to include the name(s) of your loved one(s) in the printed book this year. Click below to fill out the Yizkor form. Note: we have provided a digital copy of last years' listing for your convenience.
More opportunities below!