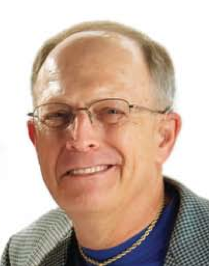 A native of Chicago, Rabbi Goodman grew up in New York. In 1964, he graduated Phi Beta Kappa with honors from the University of Cincinnati. After spending a year at Hayim Greenberg College in Jerusalem, he was ordained at the Hebrew Union College in 1969. In 1972, he received his Ph.D. in Jewish History from New York University. In 1994, he received a Doctor of Divinity degree from Hebrew Union College. Rabbi Goodman was the spiritual leader of Congregation Beth Am of Wheeling, Illinois from 1982-1991. He later served pulpits in Miami, Brandon and Winter Haven, Florida. He brings 43 years of service both to the rabbinate and Jewish Education.
Rabbi Goodman devoted 10 years to community Jewish Education. He served on the staff of the School of Advanced Jewish Studies in Pittsburgh, as an educational consultant for the Milwaukee Association for Jewish Education, and as the Reform Consultant and Israel expert for the Board of Jewish Education of Chicago. He has written extensively in the field of Jewish Education and is the author of many articles and study guides as well as two books: Zionism and Israel as well as Teaching Jewish Holidays (A.R.E. Behrman House), which is in its second edition.
Congregation Ahavath Chesed-The Temple was honored to host a celebration in honor of Rabbi Goodman's 50th year in the rabbinate on February 8, 2019. Below are some of the pictures from that event.