Rabbi Richard F. Address, DMin
Rabbi Richard F. Address is Founder and Director of Jewish Sacred Aging® the web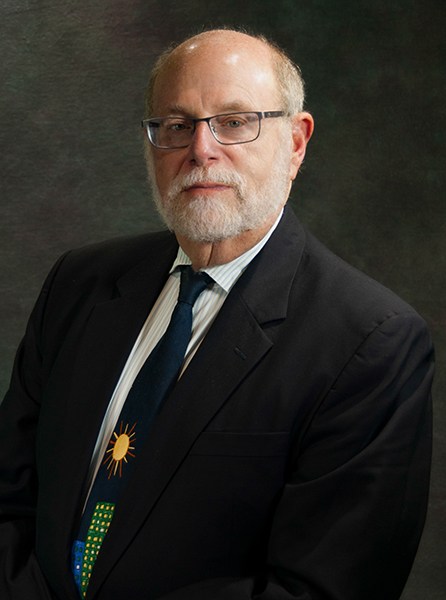 site www.jewishsacredaging.com and the host of  the weekly Jewish Sacred Aging® pod cast Seekers of Meaning.   
Prior to leaving the URJ he served as Specialist for Caring Community and Family Concerns. In this capacity he consulted and advised synagogues of the Reform movement in creating congregations that are "caring communities"  that sought to have as their foundation a "theology of sacred relationships."
Rabbi Address's work is involved in several major programmatic areas. They include such issues as: the changing faces of the contemporary Jewish family;  challenges to our congregations relating to older adults and the aging of the baby boom generation, their spiritual aging and the challenges of intergenerational care-giving; concerns over self destructive behaviors, resiliency and the pressures on our youth; issues of inclusiveness and openness for people with disabilities and the impact of emerging medical technology on the choices that confront today's Reform Jews.
Rabbi Address joined the URJ staff in 1978 after pulpit work in California. He served as Regional Director of the Pennsylvania Council of the URJ from August of 1978 through December of 2000. He founded and directed the URJ's Department of Jewish Family Concerns (1997-2011) From 2011-2014 he served as senior rabbi of M'kor Shalom in Cherry Hill, N.J. Rabbi Address has also served congregations in California following ordination. (1972-1978)
Rabbi Address was ordained from Hebrew Union College-Jewish Institute of Religion (Cincinnati) in 1972 and received his honorary Doctor of Divinity from HUC-JIR in 1997. In May of 1998 he received a Certificate in Pastoral Counseling from the Post Graduate Center for Mental Health in New York and in May 1999 he received his Doctor of Ministry from the Hebrew Union College in New York. In January of 2007 he received the "Sherut L'Am" award from the Kalsman Institute for Judaism and Health of Hebrew Union College in Los Angeles in recognition of the work of the Department of Jewish Family Concerns. In March of 2010, his Sacred Aging project was given a First Place : "Best Practices in Older Adult Program" award by the National Council on Aging and Interfaith Coalition on Aging. Rabbi Address teaches classes in the rabbinic/cantorial and education programs on Jewish family issues at Hebrew Union College in New York as well as serving on the faculty of their Doctor of Ministry program.  In addition, he is  a contributor on issues of aging and spirituality for several web sites.
Rabbi Address also serves as the co-chairman of the Interfaith Working Group on Spirituality and Diversity for the Coalition to Transform Advanced Care (C-TAC)
He also serves as co-chair of the Jewish Advisory Group to Samaritan Health Care and Hospice in Southern New Jersey and the Jewish advisory group of the Alzheimer's Association of Delaware Valley. He continues to consult with congregations, organizations and families on issues related to aging. In addition, Rabbi Address has hosted radio and TV shows dealing with family issues and aging and continues to host the weekly "Seekers of Meaning" podcast as part of his Jewish Sacred Aging® work. The podcasts that can be found on the jewishsacredaging.com web site and Facebook page.