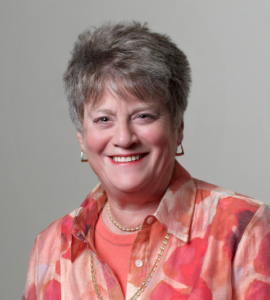 Goldie has served Congregation Ahavath Chesed as Executive Director since September 2008. She completed her Masters degree at the University of Chicago after graduating from Skidmore College in Saratoga Springs, NY. She is a graduate of the Wexner Heritage Foundation, having participated in the inaugural class in Chicago.
She relocated from Pittsburgh, PA in 2002 to Jacksonville to take on the role of Assistant Director/Chief Operating Officer at Jewish Family & Community Services of North Florida. She has also served as Associate Executive Director and Chief Operating Officer of the JCC of Greater Pittsburgh and as the Assistant General Director of JCC Chicago.
Goldie's true passion is working with congregants and soon-to-be congregants to create lasting and powerful Jewish memories.
As Executive Director she oversees all staff as well as the general business operations of The Temple. To contact Goldie, please email her at glansky@thetemplejacksonville.org.
We are never too young, or too old…
When I was attending junior high school, my mother realized a dream she had held for many years: She became a certified Braillist. After dinner each evening, mother would send us to our rooms to do our homework and she would lay out her materials on the kitchen table and proceed to braille for several hours. I remember her trepidation as she brailled a children's book which was the final task before she could be certified. Since children's books repeat many words, she was very nervous that if she brailled just one of those words incorrectly, she would certainly not receive her certification. When she received her certificate, we all celebrated with a trip to the ice cream store.
While mother learned to braille, I learned that she did not know everything and that she could continue to learn new things just as she encouraged me to do. With that life lesson, I have always looked for learning opportunities. Sometimes I have found them as I developed new skills needed to forward my career and sometimes I made the time to learn something new "just because." I have never had second thoughts about either motivation.
Mother and Dad learned with us. Whatever we learned at Hebrew School which generated the question "why don't we do this at home like I learned we are supposed to?" My parents were willing to incorporate that practice into our family life. That is how I developed my commitment to tikkun olam, to worship, to learning. They learned right along with me…and it is a powerful memory.
I thrill with each TIR registration we receive. I look forward to the squeals of children and the patter of feet running through the halls. And I look forward to larger groups of adults gathered around the table on Monday morning at Wisdom, discussing the issues of the day. I am hopeful that our Introduction to Judaism class will include many congregants who may not have done much Jewish learning after becoming Bar or Bat Mitzvah. Imagine the impact if B'nei Mitzvah families studied with their children as they were learning their Torah portion. I dream about the day that we have Torah readers in our congregation who vie for the opportunity to read Torah with our clergy. The shofar blast on Rosh Hashanah is awesome (literally). Imagine what a tikiah gedolah we could create at the close of Yom Kippur if members of the congregation committed to learning how to blow shofar this year.
The new year is coming. As we plan for our children, let us plan for ourselves. Create some time to learn. I want more friends to learn with!